About Us
We are a DRIFT Community in Assettto Corsa that our objective is to enjoy, expand and reach the goals never seen in a virtual drift world. We have a PRO team (high competition), an ARMY team (competition "without commitment") and the Family. All of them symbolised the ESKUKO DRIFT Community.
We've got the pleasure to count with the creators of playable contents, skin designers and the system administrator with a large career in simracing world. And for sure, our biggest treasure from the talented MarcosClutch, the ESKUKO DRIFT Car Pack. A car pack, full of classic cars in a continue evolution in the street drifting world.
Upcoming Events
No upcoming event scheduled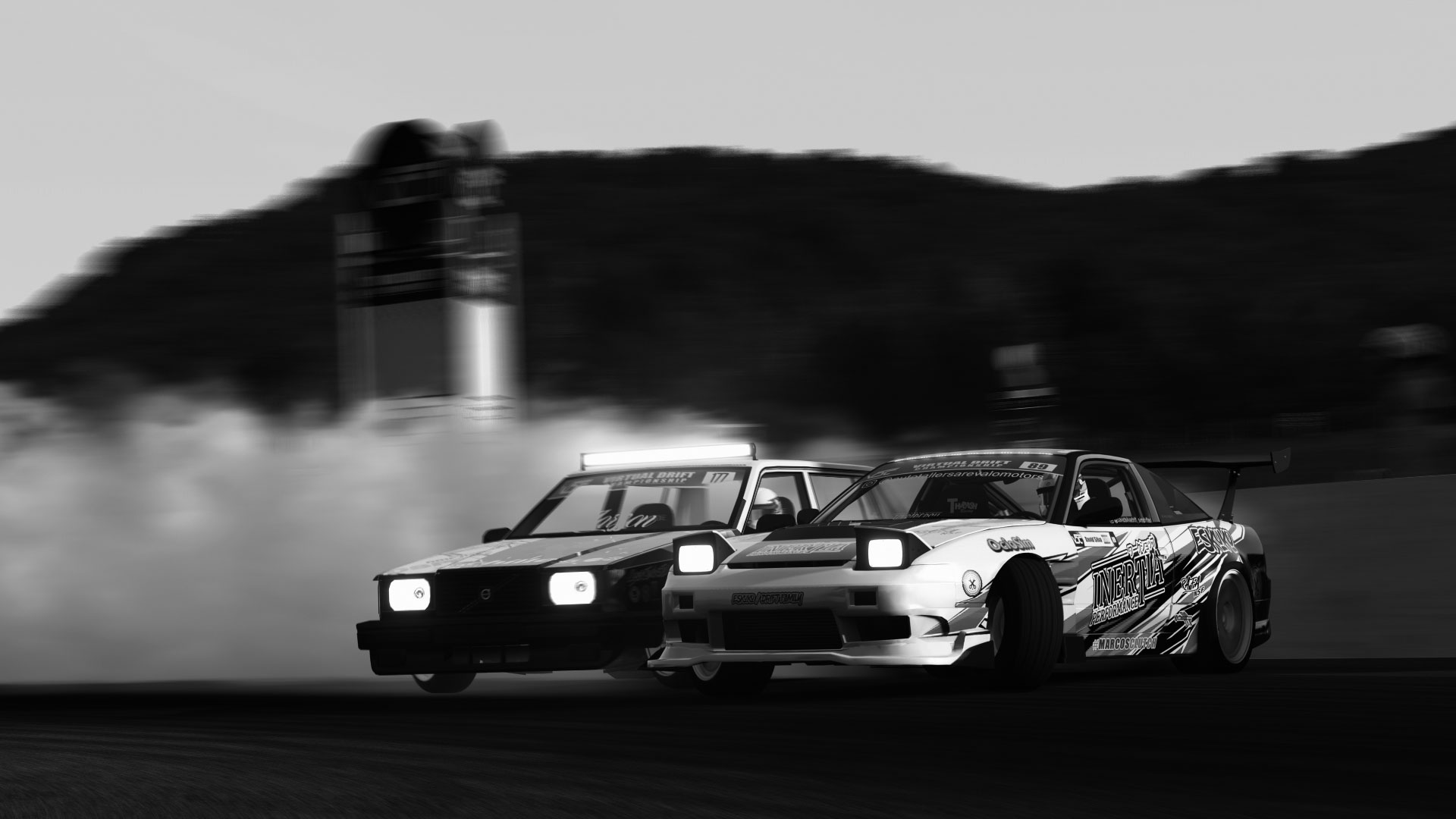 This Is ESKUKO
From a Big Family – Powerful Team emerges
The Family
What a sim drifter ever had dreamed of. Comradeship, continues training, fun, contents of variety, nationality variety, events… The bases of the community are based in the ESKUKO DRIFT FAMILY. You can find in our discord section the best place to play drift with the family and the swap or share your knowledges with the best simdrifter of Spain, Ireland and Portugal. ESKUKO DRIFT ARMY gad been created for the whole family who loves competition. Without any drivers limits, the only requirement needed is respect and a minimum activity in the Community.
PRO Team
Professionalism. Passion. Thirst of victories. 12 drivers ready to show the best performances in their virtual machines. We take part in all active competitions worldwide as our objective is to reach the highest levels so ESKUKO DRIFT PRO TEAM could be the most competitive team ever seen in a virtual drift world. We are working on to create internal events with the purpose to join worldwide the community as it is our biggest passion.
You still don't know what DRIFTING is?
Some of the best catches of our cars on track.
Wanna Tandem with us?
Let us approach the door of your car a little!